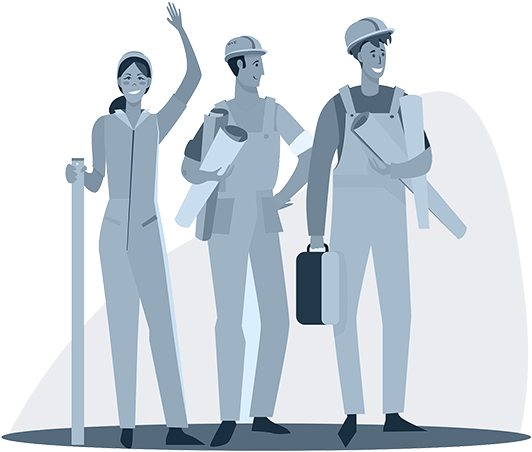 Specializing in Construction, Industry, and Trades
At NumaCorp, we specialize in custom management software for construction, industry and trades. Using our knowledge of the industry, business and management, we help our clients to streamline and automate every aspect their operations from the office to the field.
Working with clients of various sizes and specializations, we have developed systems ranging from complete ERPs to custom project management, safety compliance, equipment management, human resource, estimating, digital forms, reports, mobile apps and more.
With 20 years of industry leading experience and expertise, we look forward to creating custom management software that will help to streamline, optimize and automate your business.
Full Service Firm
We are a full service firm which means that we provide the complete set of services and solutions required for business automation and workflow automation. From initial assessment and consultation through to system development and ongoing management and support, our unified approach means a seamless experience as opposed to the challenges of a multi-vendor approach.

Assessment and Analysis
An in-depth assessment and analysis helps us to better understand management and operations.

Advisory and Consulting
We provide advisory and consultation services to help achieve the client's goals and objectives.

System Architecture
System architecture is based on project specifications, requirements, and objectives.

System Development
Our programmers custom develop systems based on the system architecture and design.

Implementation and Training
Once completed, we work with the client to implement the system and train staff.

Management and Maintenance
We actively manage and maintain every system to ensure optimal uptime, reliability and security.

Data Management
Our cloud or hybrid data infrastructure is reliable, resilient, and performance-oriented.

Service and Support
We provide a hands-on approach to both technical and user service and support.